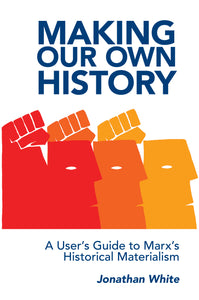 Jonathan White's accessible and thought-provoking
 Making our Own HIstory 

is published in conjunction with the Marx Memorial Library.
Making Our Own History

 

is a new introduction to this vital, but often neglected dimension of Marxist thought, written to be read by anyone engaged in today's struggles to build a better world. 

 

The book is also available in paperback.